XFINITY Home Sales Specialist in Jacksonville, Florida For Sale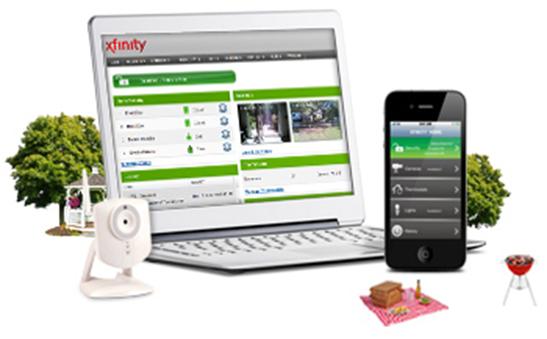 Date/Time:09 Feb, 03:46 p.m. EST
Type: Sales, For Sale - Private.

AWESOME PRODUCT,
INCREDIBLE OPPORTUNITY.
XFINITY? Home Delivers the Total Package
for Our Customers & Your Career!
Eager to be on the ground floor of something amazing? Imagine having the ability to control lighting, appliances and even your thermostat from anywhere at any time! Not to mention 24/7 real-time home security protection. A fire alert system.
That's the promise we're making to our XFINITY customers, which translates into a fantastic opportunity for you as a XFINITY Home Specialist.
Working on a scheduled appointment basis, you'll use your confidence and intuition, solid product knowledge and persuasive skills to understand each customer's unique needs - and recommend a customized suite of XFINITY? Home services that deliver The Future of Awesome.
We're looking for technically savvy people who are comfortable talking "tech" and acting as consultants to our customers during their decision-making process. A background in an industry such as home security sales, insurance sales, mortgage sales, financial planning - or any industry where one-on-one consulting is important - is an asset. A Bachelor's degree or its equivalent is a must.
If you're ready to sell the future to an eagerly awaiting audience, we'd like to have you view the full job description and apply now.
Comcast is an Equal Employment Opportunity/Affirmative Action/Drug-Free workplace employer.
Click Here To Apply

Time: 06:31 a.m. EST
Date: 05 Oct

Who needs TIME FREEDOM ????
The business I work with is expanding in your area , and were looking to help people that are willing to make a...
Time: 06:21 a.m. EST
Date: 05 Oct

Time: 06:09 a.m. EST
Date: 05 Oct

Time: 03:47 p.m. EST
Date: 03 Oct

Time: 12:50 p.m. EST
Date: 03 Oct

Merchandiser - (Ocala)
Merchandiser The Home Depot Eligible Employees Receive: Medical/Dental/Vision, 401K, PTO The Home Depot is hiring...
Time: 12:30 p.m. EST
Date: 03 Oct